And the winner of Week Three: Crystal Makeover ain't messin' around…
Katarh Mest!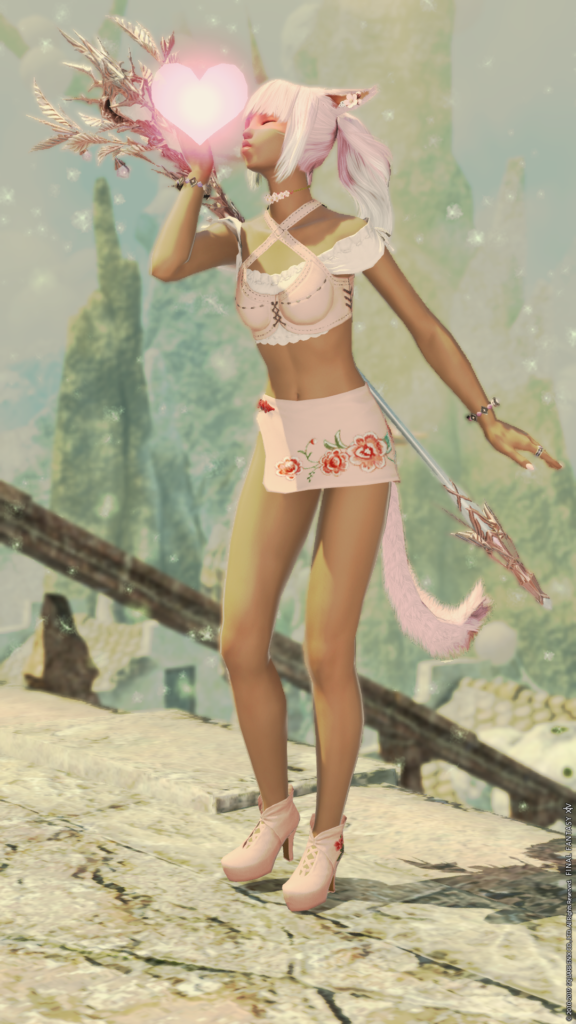 Our resident hostess with the Mest-est slashed and slayed her way to the top with this flirty saccharine take on what life would be like if she weren't a strong independent woman that don't need no man. This fakeover is so OVAH it all that our judges could barely believe this is the same gal that we've seen time and time again. Amazing job showing us this … let's just say this other shard of yourself.
My gems, this has all been outrageous. Truly, truly, truly outrageous. You've all done a wonderful job showing off what isn't, now let us get back to seeing you all glitter like the true jewels you are. This masquerade may be over, but your true colours are just starting to shine; this is still anyone's game!
Now then, let the music play!