Fresh off the boat our winner for Week 5: Pray Return to Your Roots is…
Rymmrael Bhaldraelwyn!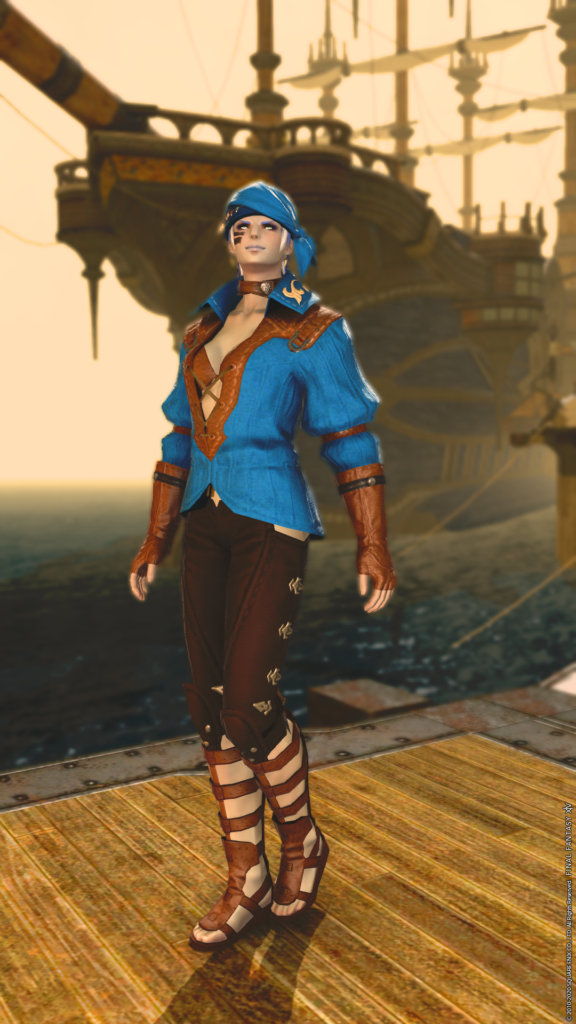 Avast, ye landlubbers, this week our curious corsair sailed straight into the high seas of our hearts. Our judges were taken by your careful use of dyes to elevate this look from ordinary to extraordinary. Your use of blue really made your outfit pop, and your blending of browns complimented the ensemble. Well done.
Now then my sprouts, Rymm may have made this round very rael, but though this was just the Waking Sands you all have the Rising Stones to take on the next challenge. Onward, Eorzea's champion, onward.
(point to self, nod, pound fist into palm of hand, give thumbs up)
Until next week, let the music play!