Off the coast of Othard lies a group of isolated islands and home of the Hinghashi. On the smallest, western most island is the city of Kugane, a city with strong eastern influences. AkhRhai tasked our designers to take inspiration from Hingashi and transform their rooms to reflect this Far East aesthetic at night.
Please take a moment to look at the images below of the beautiful rooms the designers have created and vote below.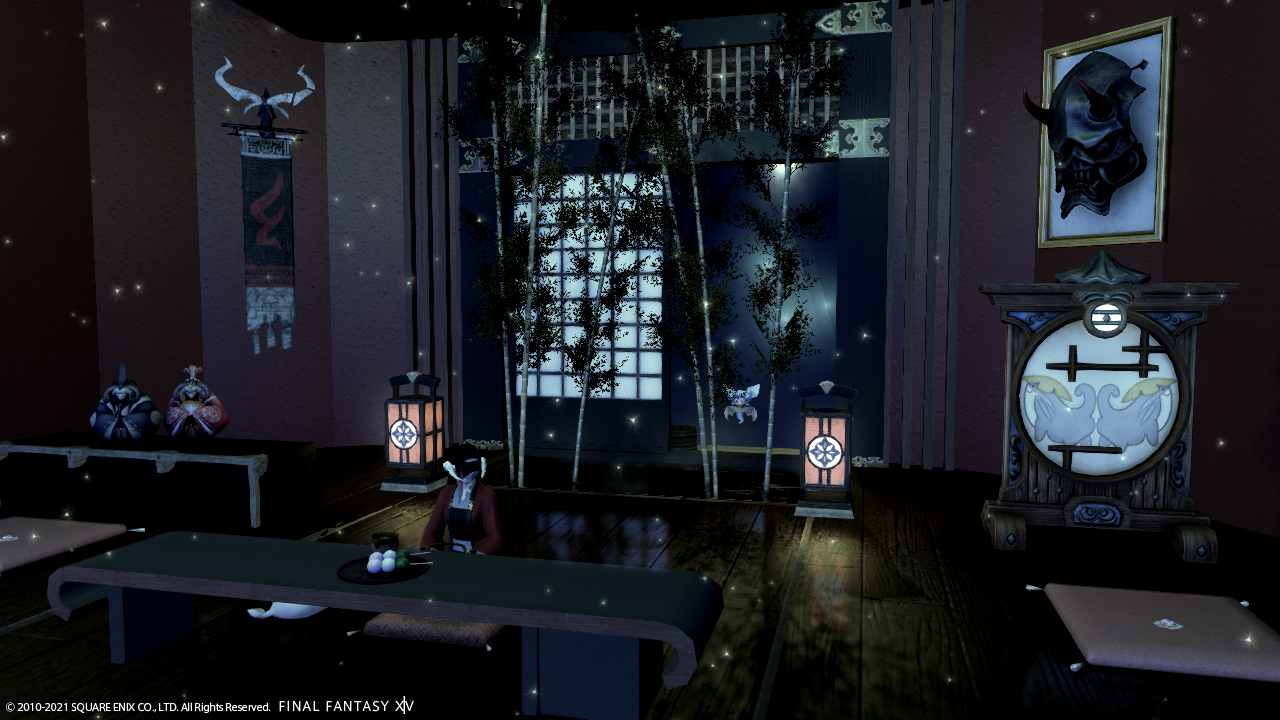 And introducing our guest judge this week, Schan!