We have two veteran judges and one new community judge for a fresh perspective for this cycle.
Judge Ona
Odharnait Greene – Pronounced "Ona" (it's a Celtic name) – Initially a model in the Classic TUMBLR Cycle, Instagram Cycle 2, and All-Stars, Ona has been a part of ENTM for several years acting as a part-time admin/judge/Elessia's co-mentor/host/Bard-only/village crazy lady/local drunk. Though she has never won an official cycle, she is always happy to cheer on the models and provide advice on how to win a cycle. Classic "do as I say, not as I do." Ona looks forward to acting as a judge and bringing back her classic critique style which is 2/3 actual advice and 1/3 drunkenly telling the models how absolutely beautiful they are and possibly making inappropriate comments about how hot they are.
Married to her amazing Wife- Amalie Greene (Fresh Faces 2 Cycle S-Rank Winner), she is an IRL social worker and photographer.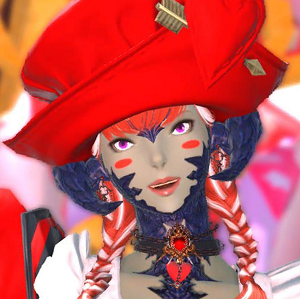 Judge Elessia
Elessia Sedai – No stranger to judging for ENTM, Elessia started out as a guest judge; from there, she participated as a model in various cycles, including All-Stars. Elessia has mentored alongside Odharnait and judged a few cycles as well. She is the host of Renovation Cycle and loves housing almost as much as glamour. "Keep calm and blame the healer" is her favorite motto (she has been healing in XIV for what feels like forever) and is trying out White Mage this raid tier. IRL, Elessia loves to write and take pretty photographs.
Judge Blix
Yvesoix Sellemontiere (Blix) – Blix is new to the Gpose scene, but is no stranger to art critique! In their spare time, they enjoy researching different techniques and styles to broaden their understanding of photography and art in general. They bring an impartial, quality focused view to the team. When they're not hyperfocusing on what makes art art and other pointless philosophical questions, you can find them running their own venue, The Bloody Bastard Dive Bar (colloquially known as "Brume Bar") and building an Ishgardian RP community centered around stories of Ishgard's lower classes.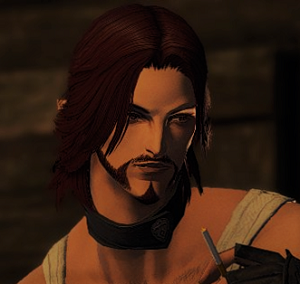 Host Katarh
Katarh Mest has been a participant in ENTM since the old forum days, when she was a community judge for YouTube Cycle 2. She threw her hat into the race in Forum Cycle 5, where she was promptly eliminated. Undeterred, she kept entering, until she finally won her own S-Rank crown in the first Runway Cycle. She has been the ENTM webmaster since 2019 and together with Kai Ulric helps to herd the cats on the ENTM Discord channel. When not in Gpose, she can be found fishing, dabbling in endgame content, or grinding out relic weapons. IRL, Katarh is a business analyst for a small software team, and is married to a professor who doesn't play MMOs but admires her enthusiasm anyway.