Greetings everyone, and welcome to Classic Cycle 14 of ENTM! We have six weeks of screenshots coming your way, and as always with our Classic Cycle style voting, we need the input from the community to help decide the winners each week!
The theme for round one was Island Sanctuary and this was intended to be a "scenic style" shot displaying the character against a pretty background. The only other rule was that this had to be taken on an island somewhere in the game (not necessarily the island sanctuary itself.) Other than that, our models were free to interpret the theme however they wished.
We had seven models submit their shots this week for your viewing pleasure! To view an image in full size, please click on the center of the image, and then use your browser's back button to return to this blog post. After looking at each image, vote using the Google poll that is embedded below.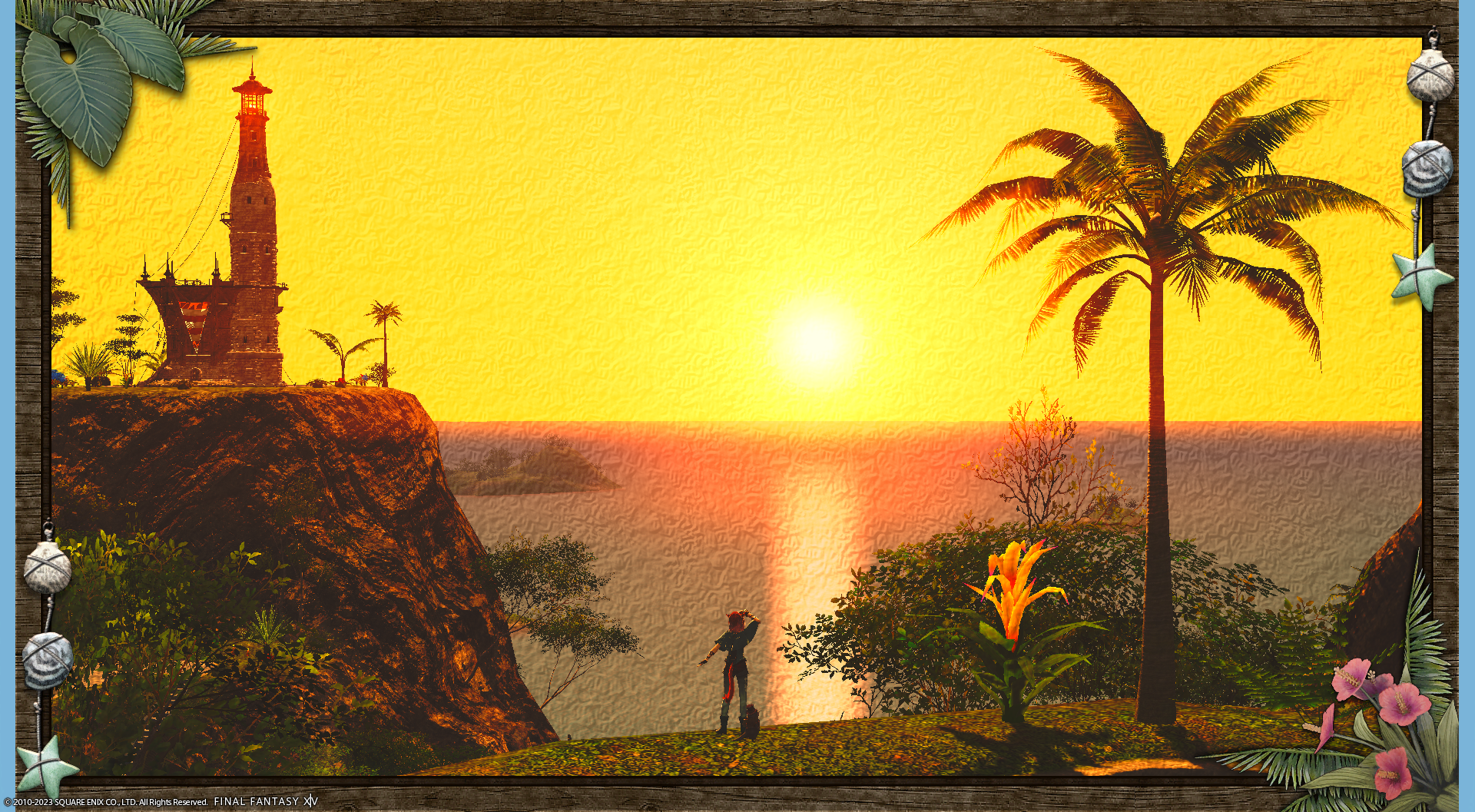 Email addresses are not collected but are required to avoid ballot stuffing. If you are having issues voting in the Google Poll embedded above, you can click here to open the link in another tab instead: https://forms.gle/5T7pjeRnHarchuQ79