Didja evah wonder who this week's winner is? Don't fret! Congratulations to the winner of Week Five: Read to Filth…
Djevh'a Frehtj!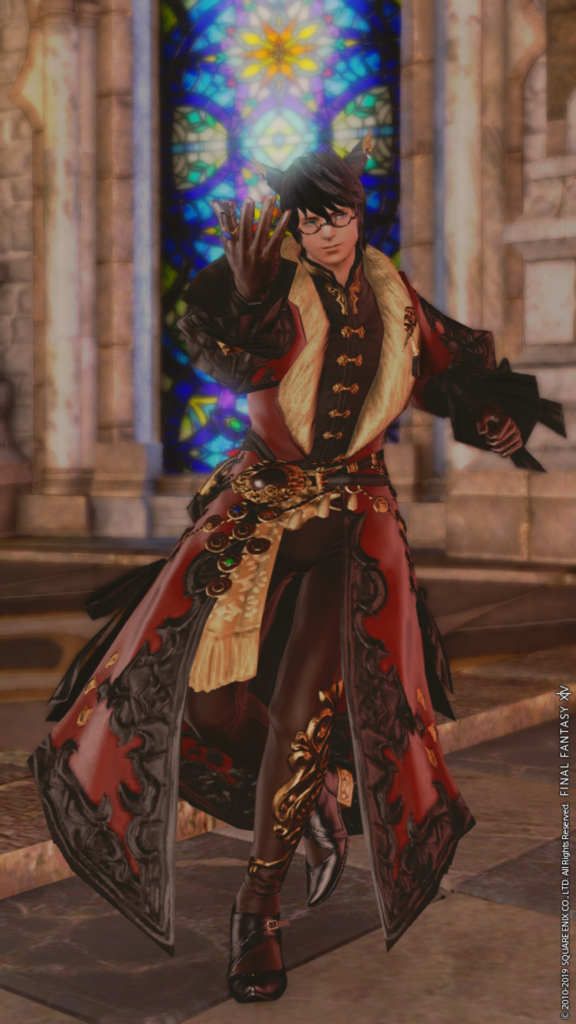 Once again another week where community voting has been critical in determining a winner. Djevh'a, you read the house down in this noble ensemble. And by the house I mean The House, kicking off a dance-off in a cathedral in those brown leather boots. You have a knack for pulling together a great look, and it really shows here in a fun take on an otherwise serious style. Excellent job pairing the right look against a backdrop that really compliments your style. Well done.
Now then, my ocular one-two, you were asked to quiet down in the library, but no more! The library is closed! OFFICIALLY! There is still time to grab top honours, and show them all that you came to slay. Next week is our final week! Whether you win or lose, it's all about the journey.
Now then. Let the music play!